Public is a school community product that helps students easily connect with other students from their school by joining their school space. Students can see their peer school friends in one place and see what everyone is up to.
The Challenge
I've joined a startup with a team of five including me as a designer. The product was originally a social messaging product where people can follow conversations from influencers, and celebrities. We have pivoted during our research as we have found an interesting pain point to be solved: Teens' spend majority of their time in communities around school. However, their digital experience connecting with the school is scattered in many different places.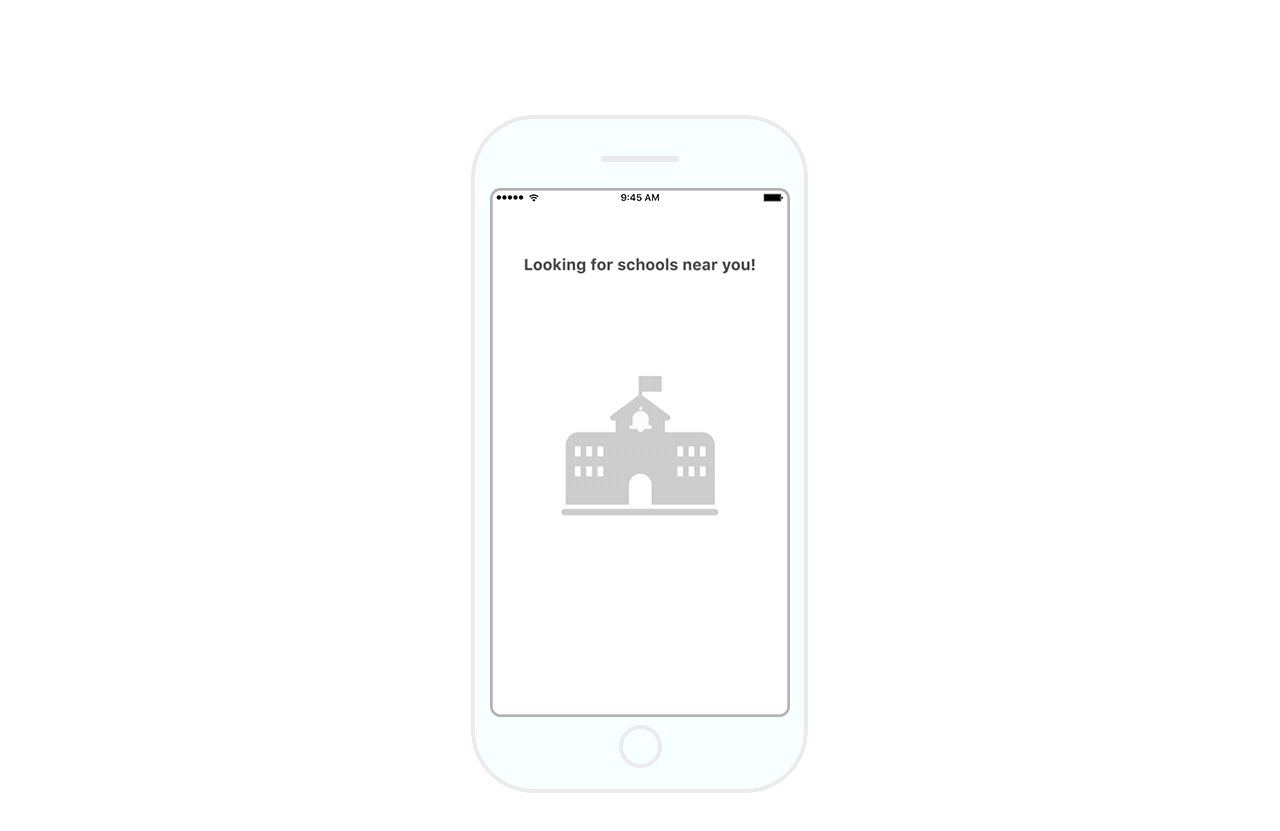 Find and Join School
During sign-up, students have to join their school using their location.
Unlock Your School
On our initial launch, students were approached by too many features with no school circle to do it with. We introduced unlocking schools where students were challenged to invite their friends to open their school for Public. We have AB testing having 10-30 students invited, and surprisingly inviting 30 students performed greatly at unlocking their schools.
School Chats
In Public, students can create three different types of chat rooms: Public, where anyone from school can discover and joing the chat. Closed: Discoverable school chat, but needs permission or invite to join. Secret: Not discoverable, and invite only.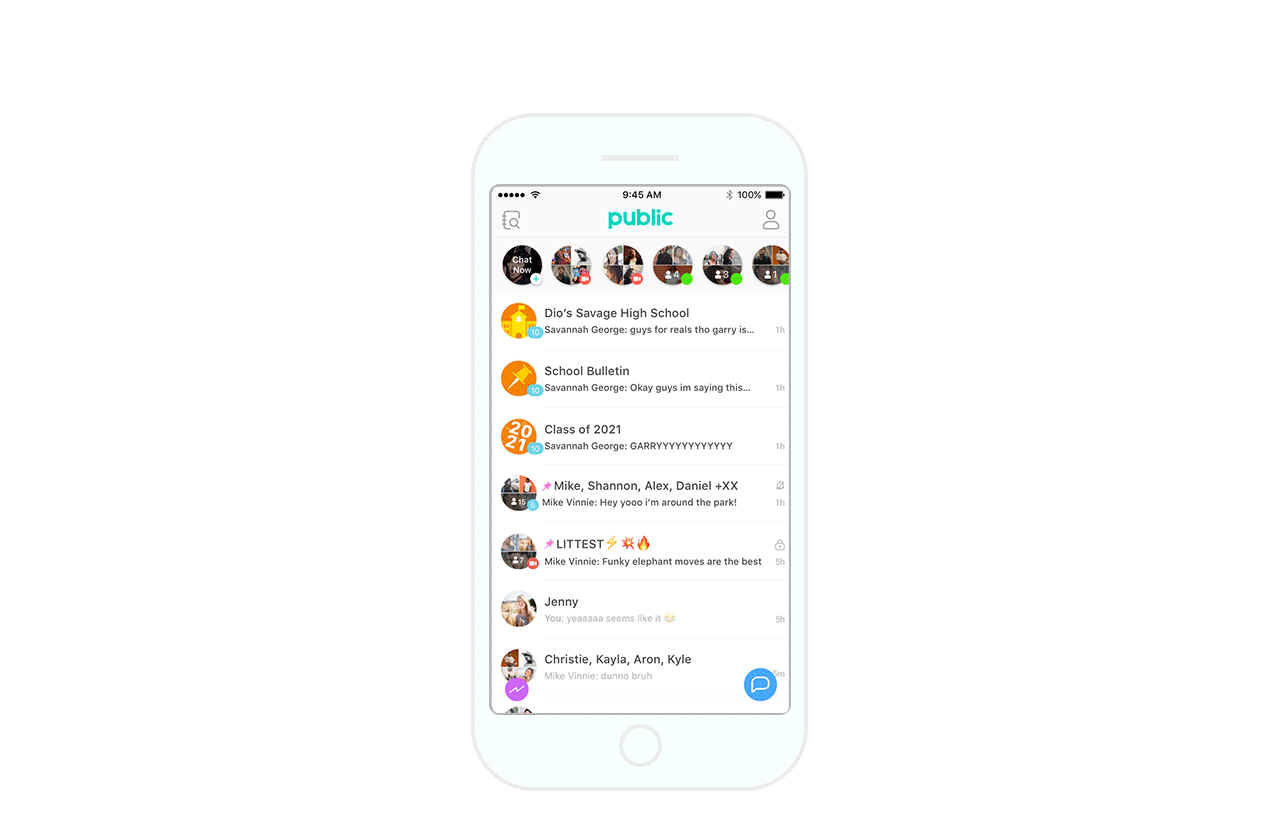 Online Chats
Students can see online chats, and online peer students in one strip. The online activity chats that are video chatting, active public school chats, chats the student is participating in, and online students.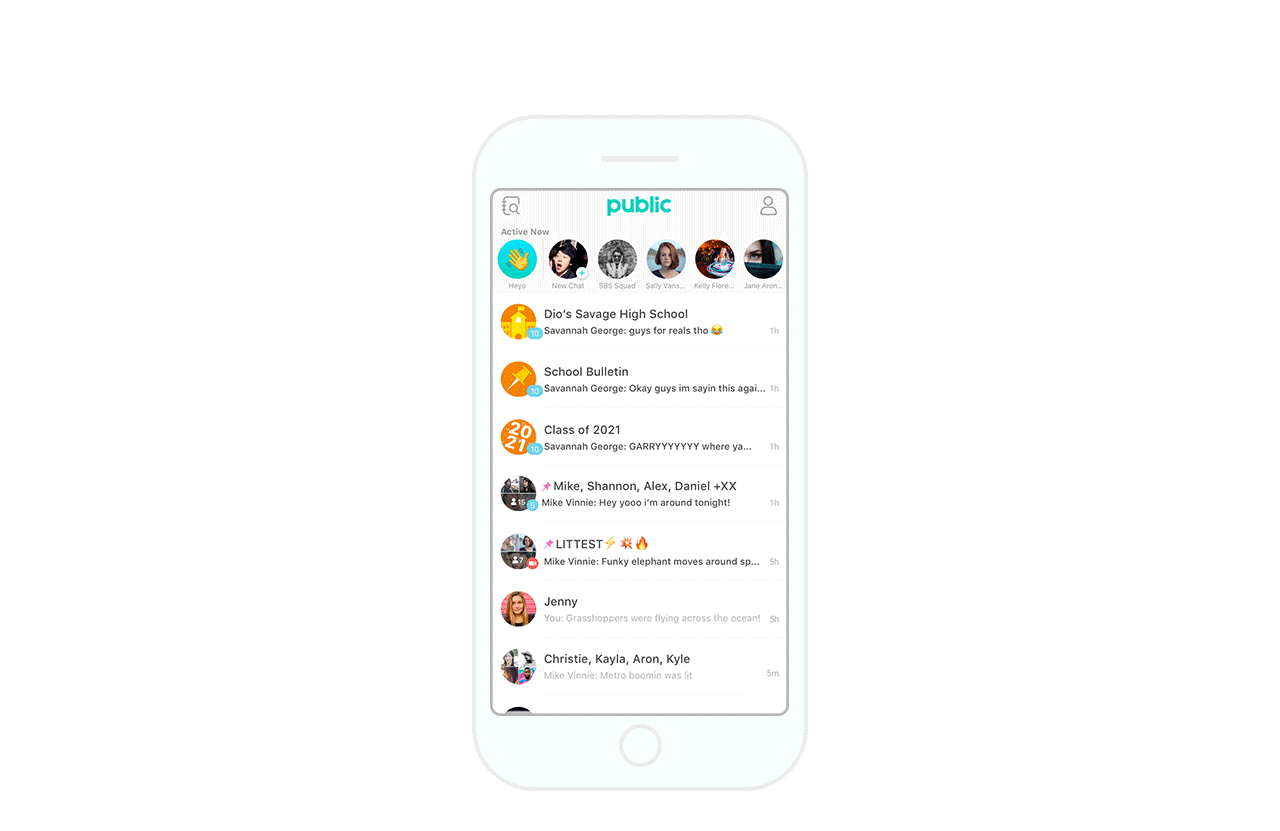 Heyo
Based on our behavioral findings, students are often bored of their school circle, and want to meet new people. Heyo is a feature that allows students to connect once a day with other students from school. To connect via Heyo, both students have to tap on the Heyo, then the initial message can only be a GIF, and then a chat opens for both students when the receiver responds. To give a sense of urgency, the receiver will only have 24 hours to respond to a Heyo to decide.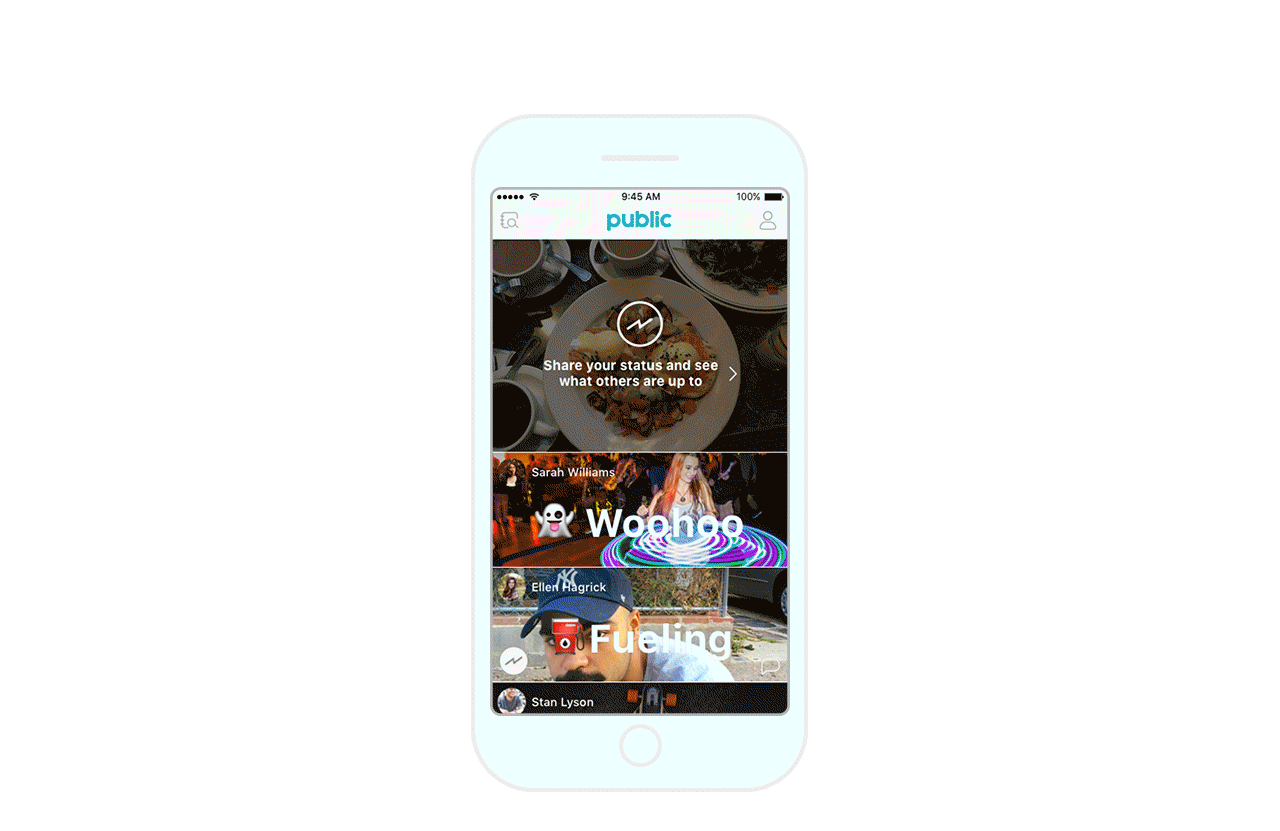 Status Create
Friends from school can share their status of what they are currently up to. Students can create a status by taking a photo, and they can add stickers, text, finger drawing, or add their location. When sharing the status, students can pick if they would like to share it to their school status feed, and/or their school chats.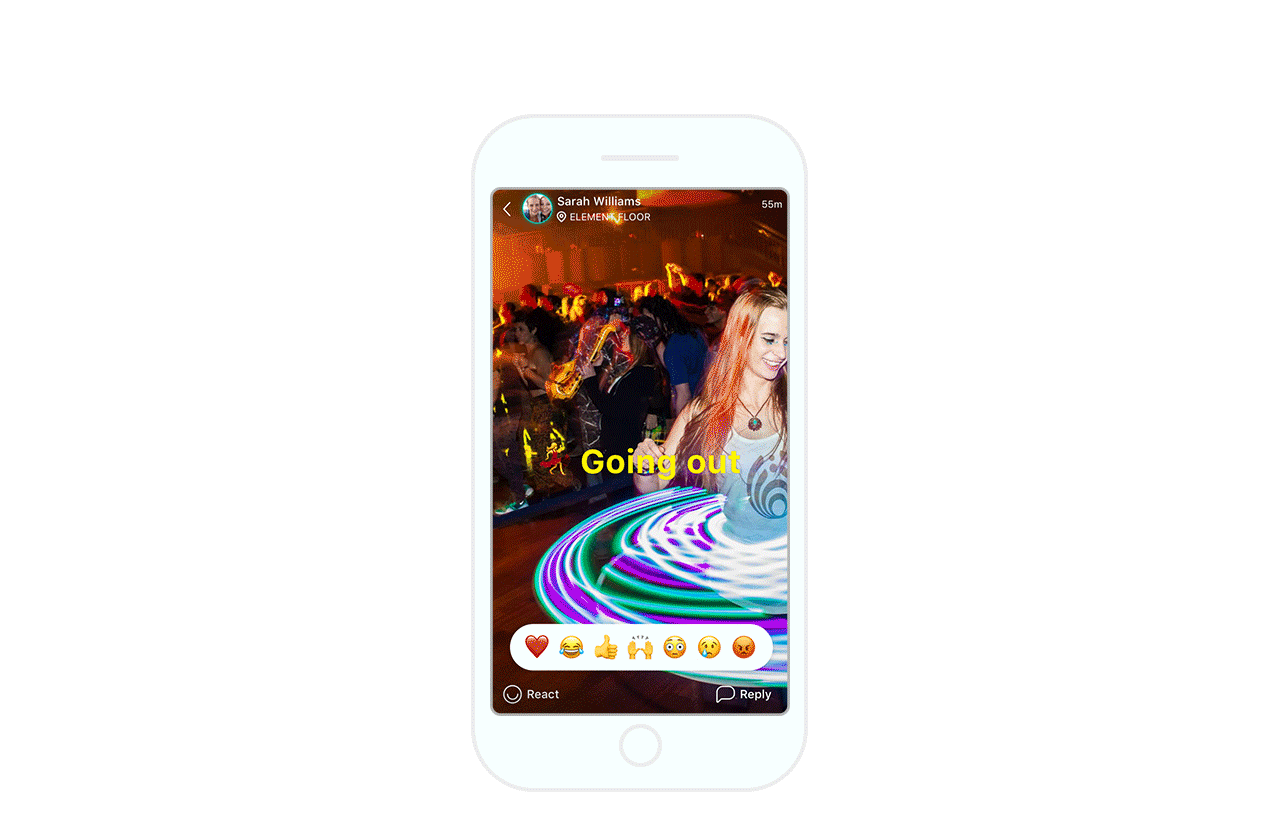 Status — Viewing
Students from their school can view, react, and send comments to each other's statuses.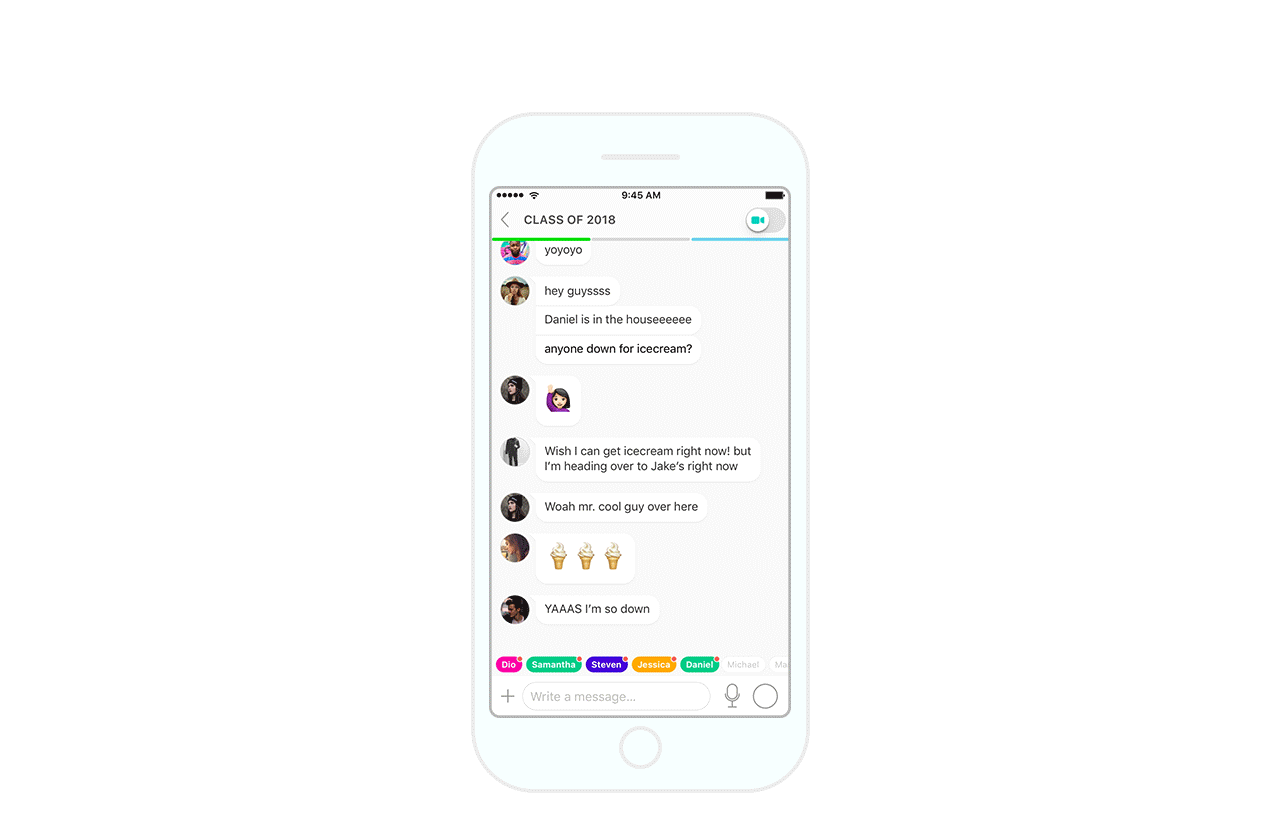 Group Video Chat
Because Public has an interesting dynamic of open chats within the school -meaning, a student may open a chat room viewable by anyone from school. We created a collaborate experience for students to be synchronous, and asynchronous at the same time. Some students may video chat, and some students may send messages.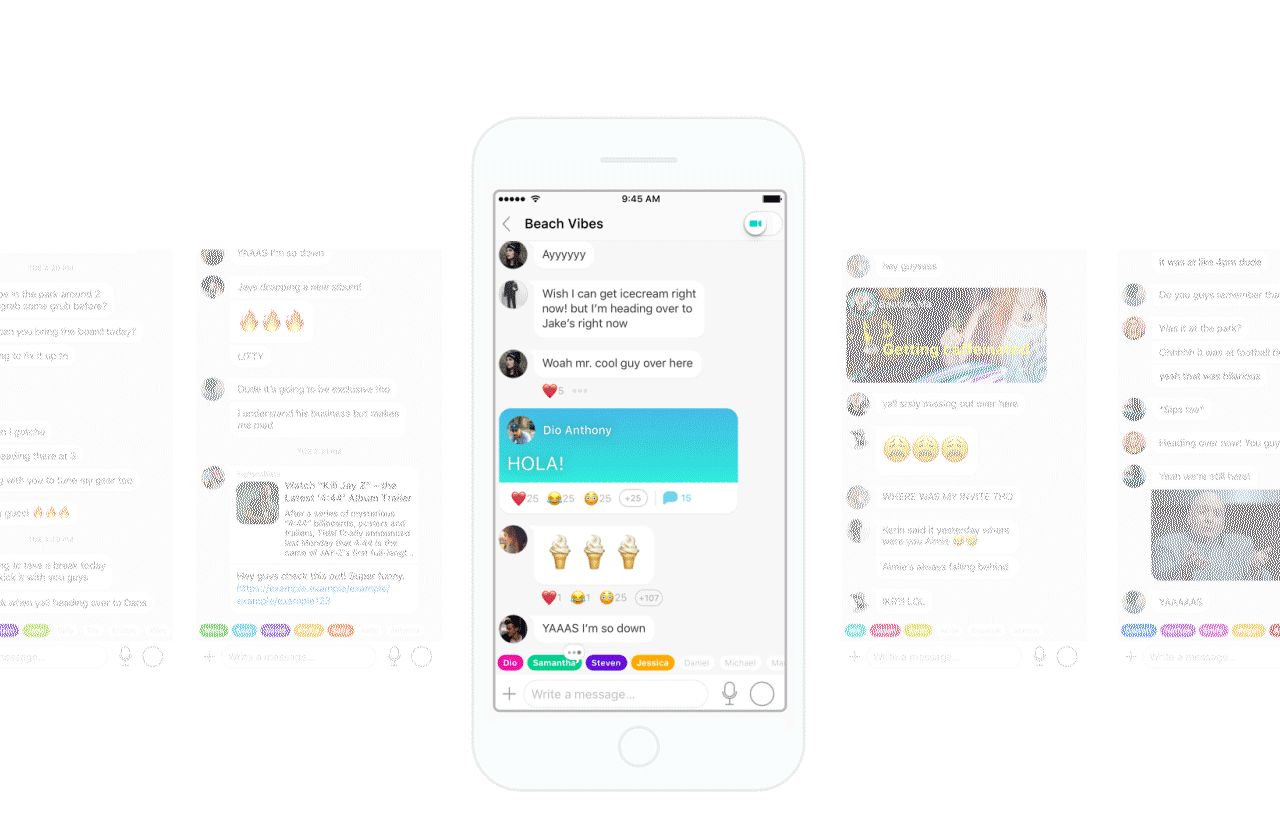 Swipe Multi Task
We noticed that students are often going in and our of many different chat rooms. So we designed a feature to swipe left or right to navigate different chat rooms without needing to go in-and-out.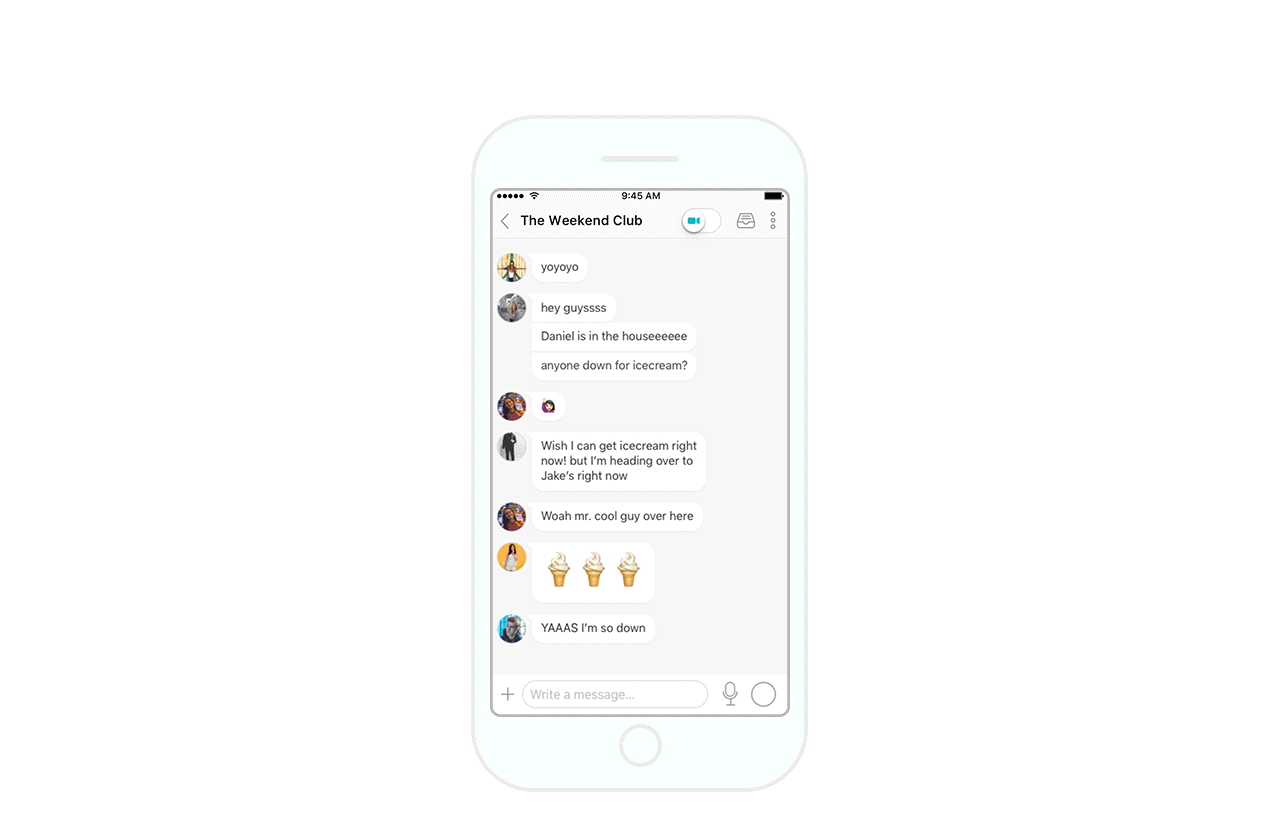 Active/Inactive Indicators
Even when there were multiple students online at the same time, we found that it wasn't visually representing activity. So we made visual indicators for online activity in the chat room. Also, it may feel too lonely when a student is the only one active, so we made sure this feature will show only when there are three or more students online.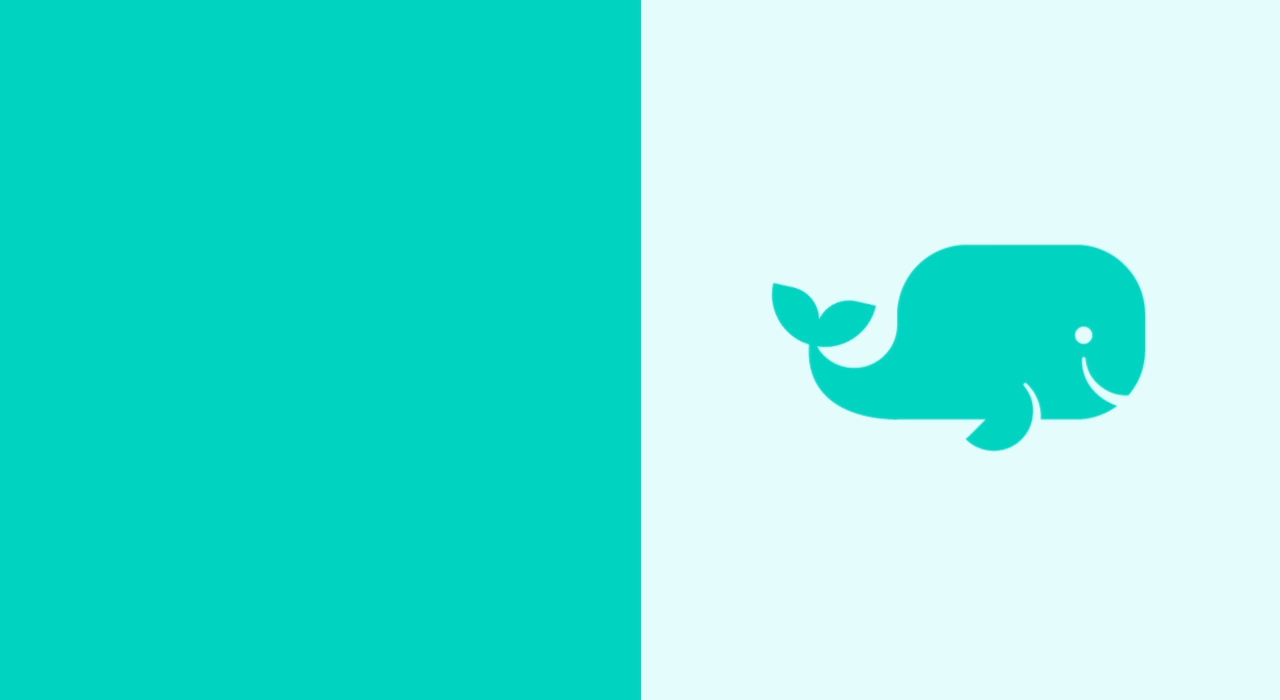 Conclusion
There were a few schools where Public was popular. However, it was extremely hard to make new schools start using Public. The case was that we needed the school mass to begin with to make the idea truly come alive. Because there were already many popular messaging applications where many people are enjoying, it was hard to convince students to start using another messaging product. Our scope of concepts might have been too ambitious and needed prioritizing our attention only on 1-3 ideas that truly solves the problem students were having. During this time, I've learned a great deal about teenager's behavior and dynamics.